Adam 4 Adam Reviews



| | |
| --- | --- |
| Editor's Overall Rating: | |
| Average User Rating: | |





| | |
| --- | --- |
| Chances of getting a date: | |
| Features: | |
| Quality / Size of Members' Photos: | |
| Help Files / Technical Support: | |
| Ease of Use / Navigation: | |
| Ease of joining / Registration: | |
| Value for Money: | |
| Overall Star Rating: | |
PAGE 2: Displaying Reviews 11 - 12 of 12
Adam 4 Adam
22 April 2011
Reviewer: Jimpy from Ft. Lauderdale, Fl.
185 of 351 people found this review helpful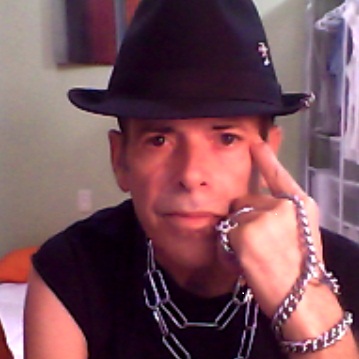 I agree 100% with the first user review. I'm not sure why this site attracts such guys. Perhaps it's ego, agression or the guys just don't really want to hook up.
What a shame, it really should be a great site but somehow misses the mark.
I used this site while living in SC for 3 years and found the membership to be the same as here in Florida.

In summary, I would not recommend Adam 4 Adam to a friend.
Was this review helpful? Yes or No

Read Comments
ADAM4ADAM SUCKS
22 November 2010
Reviewer: Deleted Profile In SF from San Francisco, CA USA
212 of 372 people found this review helpful
ADAM4ADAM SUCKS. It's not really the website itself that sucks but the guys on it. They are mostly a bunch of bitchy fags that all read each others profiles and then they just repeat what everyone else says.
The profiles all say that they are really into kissing. They all have user names that include SF (the guys in san francisco). They all include some hostile comments in their profile about face pics like "if you don't have face pics, don't bother" or "unlock your pics if you message me or I will not respond", or "no pics, don't bother". A lot of profiles say gratuitously nasty things like "if you send me a smile, I will not respond" or "I don't respond to one word messages like 'Whatsup?'".
After all the hostility, they all pretend they are looking for dating, romance and possible long term relationship - because there's nothing like hostile, abrupt comments as a surefire way to find romance and love - even though it's clearly a sex site for hooking up. So all the profiles include a list of their supposed hobbies and interests; they talk about how much they like skiing and tennis...
(Read the full review)

In summary, I would not recommend Adam 4 Adam to a friend.
Was this review helpful? Yes or No

Read Comments
» Click here to visit Adam4Adam.com
or
« Back to the rest of our Gay Dating Websites Reviews